Clubs & Activities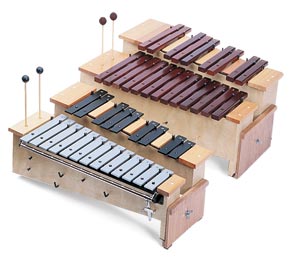 The Orffin' Club: combines the use of instruments, movement, singing, and improvisation to create performance pieces while having fun! Practices will be held in the music room during lunch recess once per week. Orff is a small ensemble with only 20 members and runs between February and April culminating with a performance at the Open House or Spring Concert.
Handbells: McKee School is very fortunate to have added a third octave to our set of handbells this year! This allows more ringers to be part of our group and allows our students to accomplish more challenging music. Handbells are used in class with grades 4-6 in the spring. In addition, a lunch time handbell group runs every year between April and May.
Choir: Choir runs from September to the end of April at McKee and grades 1-6 are encouraged to attend. Choir is split between Div I and Div II if the numbers allow, and sometimes we sing all together. The McKee School Choir performs at assemblies, the Christmas Concert, school events, and even some community events. Join the choir, learn to sing, and have fun doing it!
Running Club: To promote and encourage physical fitness to Div II, we have Running Club held Tuesdays at lunch (12:05-12:35) starting in October through to June. We will be teaching stretching and running techniques in both short and long distances. In January, we will be preparing selected students to participate in the Running Room Indoor Games held in Late February/Early March.